Class begins Thursday, January 26 and goes through April!
Let's Talk About This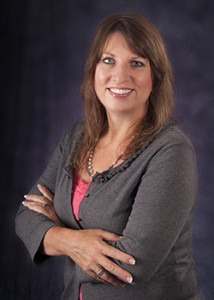 I want to open the discussion about money and talk about why we do things the way we do. So many were never taught how to handle money and are embarrassed or feel shame related to money or their spending.
People often say they'd like to be "giving" but don't have the money and can't afford it. I am passionate about showing people how and why to give, even when they feel like they can't.
As a trained Financial Coach, I've been helping people with their finances for over 25 years. My husband and I paid off $400,000 of debt in four and a half years—after the 2008 crash and our income had dropped substantially.
I started this program because I realized the stress and frustration caused by money issues and knew it could be so different. I saw firsthand the need for people to be taught how to budget and how to have a money plan. I think people want to do better with their money, but many don't know where to begin. I want to teach them. I want to celebrate with others when they gain the freedom my husband and I have experienced. There's nothing better than seeing the joy and contentment that comes when people feel in control of their money instead of being controlled by their money, when they start giving.
This Program Is for You
Do you want to understand how to budget your money?
Do you want to learn how to pay off debt?
Do you want to get off the paycheck-to-paycheck roller coaster?
Whether you're doing "okay" with money and just want to improve or you feel absolutely suffocated by debt, you can reap the benefits of freedom from financial anxiety. Fights over money, living paycheck to paycheck, sleepless nights over finances, and stress caused by not managing or lack of funds—this does not have to be what your daily life looks like. There is no reason to live in a constant state of crisis. Help is here.
If you want to stop the money fights, if you are losing sleep over your finances, if you want to break the chains of debt, this program is for you.
I Want You to Be EQUIPPED
The end goal of this program is for you to feel peace about your finances and escape your current stress. Instead of just keeping your head above the water, I want to feel empowered to handle your money well and be prepared for the unexpected.
My ultimate goal is for you to be EQUIPPED to face anything that comes your way.
What's In It for Me?
✓   Weekly live training with proven strategies for success
✓   Weekly accountability report to monitor your progress
✓   Private Facebook community and support group
✓   Weekly online classroom filled with strategies for success
✓   Daily online inspiration and coaching support
✓   Weekly tips and tools in your email inbox
✓   Videos tutorials  from your coach Kim to propel you forward
✓   Confidential, non-judgmental, safe (yet fun) environment—no shaming
How Does the Program Work?
As the name of the program implies, your training will last for 90 days. There will be a private Facebook group for group discussion. Every week, I will host online classroom sessions to teach you my strategies for financial success (don't worry, they will be recorded for future viewing if you can't make it to the live session). You'll also receive weekly emails from me, your coach, to give you extra inspiration and food for thought.
Since the program lasts for three months, each month will have its own topic:
Month 1: Budgeting
Month 2: Paying Off Debt
Month 3: Money & Relationships
Teaching will focus on the monthly topic with weekly video encouragement and questions. You'll get handouts and worksheets to make sure you fully understand each topic and tactic. I'll even bring in other experts to provide you with specialized knowledge and a fresh perspective.
The best part? You won't be doing this alone! We'll work through this together, and I'll provide weekly accountability to make sure you stay on track.
Your Commitment
You'll get out of this program what you put into it. If you fully participate, you'll get the best experience and the most information!
Join the online classroom sessions for the best results. Again, if you miss class, no worries as it will be recorded. Be active in the Facebook group and ask as many questions as you can. Return the weekly accountability form and do handouts and homework—yes, there's homework! Like any teaching program, the more work you put in, the better your results will be.
10 Ways You'll Find Freedom in 90 Days
1.  Better communication in your marriage
2.  Less stress related to money
3.  Confidence that you're doing it right
4.  Being prepared for unexpected money "gotchas"
5.  Feeling qualified to tell your money what to do
6.  Understanding why you spend the way you do
7.  Making purposeful decisions with your time, money, and resources
8.  Gaining knowledge to make wise choices
9.  Planning for the future with more peace
10.  Learning to give (even when you think you can't)
Worth the Investment
In budgeting, you often find "lost" money. Most people find all areas of their life improve when they tell their money how to behave. After going through this program, you'll have more peace about your finances and your relationships will improve as you open these new lines of communication.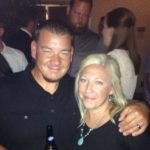 "After coaching with Kim for five months and getting more peace in our lives, I picked up painting again after over 16 years. My creativity was being freed up as stress was reduced."
—J&M
"Thanks to Kim Smith, my husband and I have paid off $20,700 worth of non-mortgage debt in less than 14 months. Creating a budget has been a great asset to our lives and our relationship. Kim helped both of us realize our savings potential and how to accomplish our financial goals one step at a time. My only regret is not meeting Kim years ago. She is a game changer! Thank you for your direction and insight."
—M&M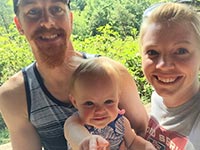 "We paid off $38,375 of non-mortgage debt in 30 months! All while avoiding any new debt! (I quit my job and started a new business, we totaled our truck and bought a new one, I finished college, AND we had a baby.) At one time, we were only making $20,000 annually."
—A&E
Sign Up Today
The next class starts January 26, 2017 from 7:00 p.m. to 8:00 p.m. CST  Classes are done online, so I'll meet you where you are. To sign up, simply fill in the form below and pay through PayPal.
If You Still Aren't Sure: People frequently tell me I make them "comfortable talking about money." It's a subject most people avoid, but I can teach you how to manage it instead of letting it float through your fingers. I am your cheerleader, here to help you walk the journey to freedom.
Call me for a free 15-minute phone interview so I can hear your story and we can discuss your needs in further detail. Then, we can decide if this program is a good fit for you or if I could help you in another way.
Regular Price: $797
Limited-Time Offer: $497
 1 payment of $497 or 2 payments of $265 each
The first five people to sign up will receive a one-hour one-on-one coaching session ($497 value) on your choice of topic!