My Approach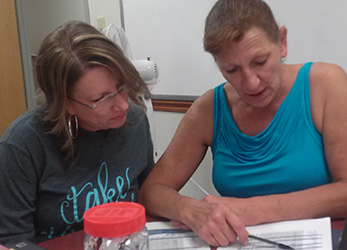 A key to success for each of my clients is that I focus on creating a customized plan that meets you where you are right now. One-on-one coaching allows for a completely individualized approach to support you in your journey. If you are just beginning your debt free journey or seeking advice to fine tune your budgeting and planning, one-on-one coaching gives you focused attention and the edge needed to meet your goals.
After healthy behaviors have formed, we can design a plan that allows you to continue your journey with consultations to keep you on the wagon.
Focusing on what can be done immediately and eliminating the feeling of defeat is crucial to the process. Finding ways to gain traction with early success will feed your desire for continued success.
Visit Free Session to book your first consultation with me today.
Testimonials
"I learned more in the first fifteen minutes from Kim Smith Coaching than I learned at another financial session in 8 hours!"
— Jennifer S.
"Kim's guidance and assistance in our financial life has been absolutely invaluable.  When we first began meeting with her we were entirely upside down, stuck in a vicious cycle of debt and experiencing the negative effects that has on a relationship.  Thanks to her help, guidance, accountability, and encouragement we have been able to break that cycle.  We have stopped taking on debt, and have been able to pay down thousands of dollars in debt and improve our lives in so many ways.  We are so deeply grateful for her ongoing presence in our lives, and look forward to continuing our journey with her."
— Eric & Jorie M.